Tiffany L. Cabán is a career public

defender running to represent

New York City Council District 22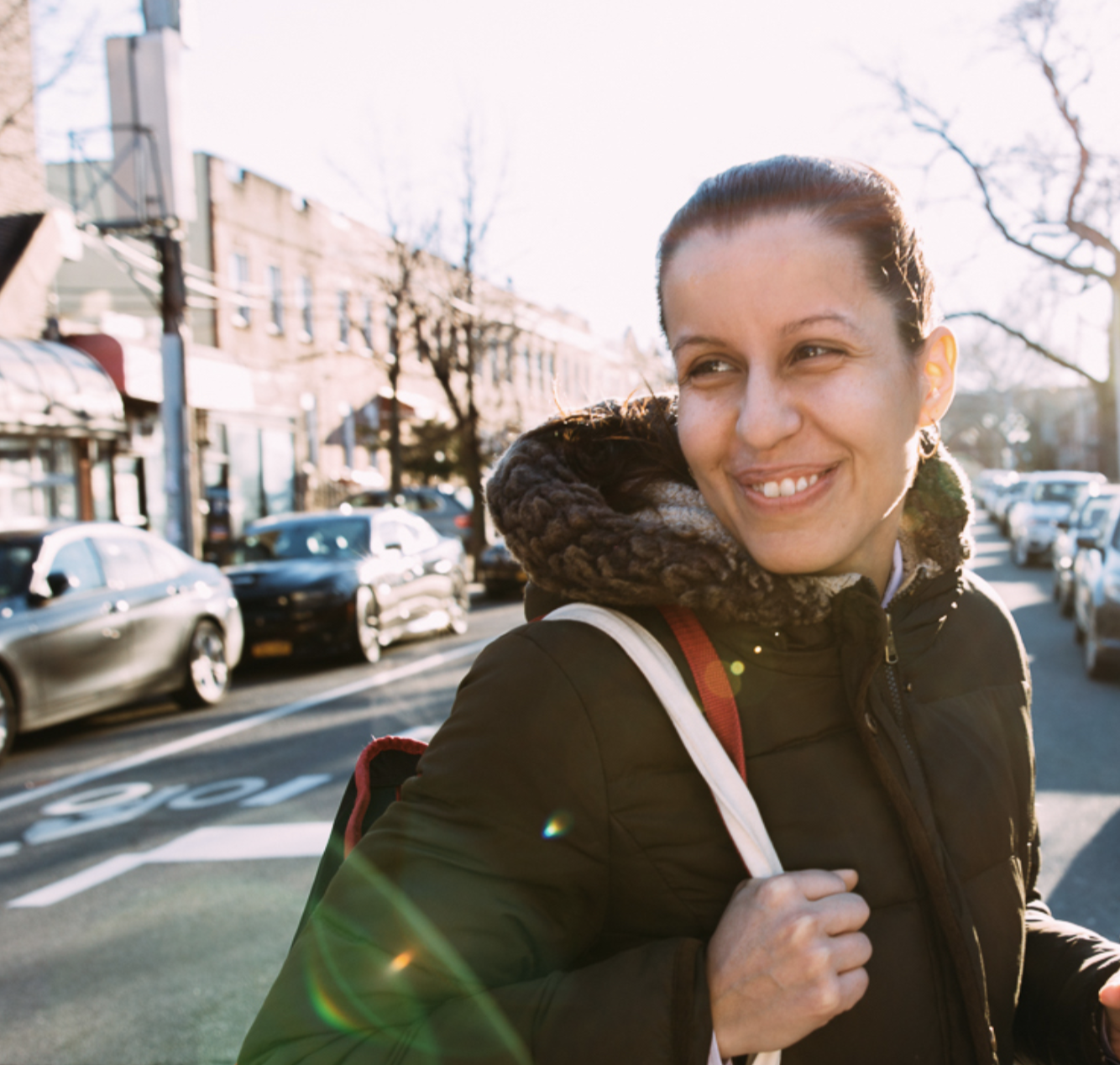 Meet Tiffany
Tiffany Cabán is a 33-year-old queer Latina who is running for City Council to ensure New York reaches its full progressive potential. Tiffany knows our City government can work for working people, and she will not stop fighting until it does.
A Queens native, Tiffany was born in Richmond Hill, Queens to Puerto Rican parents who grew up in Woodside Houses. Her father worked as an elevator mechanic and her mother took care of other people's children. Tiffany attended PS 62 in Richmond Hill and JHS 210 Elizabeth Blackwell in Woodhaven, and later attended St. Francis Preparatory High School in Fresh Meadows.
Tiffany's revolutionary run for Queens District Attorney in 2019 radically changed how we talk about criminal legal system reform, both in New York and across the United States. She ran against the machine and challenged the status quo, helping to catalyze the growing movement for decarceral DAs across the country.
After coming within inches of winning that race, Tiffany joined the Working Families Party as a national political organizer to help elect progressive and decarceral prosecutors across the country.
Before politics, Tiffany worked as a public defender, representing people who did not have resources to defend themselves against the brutal system of mass incarceration. The years she spent witnessing its abuses on the front lines inspired her run for DA, determined to radically redefine how we approach public health and public safety.
Now, she's bringing that same mentality to the City Council, as she runs to represent Council District 22, which includes Astoria, Rikers Island, and parts of Jackson Heights, Woodside, and East Elmhurst.
Tiffany earned a Bachelor's degree in Crime, Law, and Justice from Pennsylvania State University, and a Juris Doctorate from New York Law School. Passionate about the relationship between law, policy, and social inequity, she entered law school knowing that she would one day become a public defender.
In her years at New York County Defender Services (NYCDS) and the Legal Aid Society's Criminal Defense Practice, Tiffany represented over a thousand indigent clients in cases ranging from turnstile jumping to homicide. Throughout her professional career, she has used the law to help New York City's most vulnerable communities, and her experiences advocating on behalf of her clients helped her identify some of the worst inequities of our criminal justice system -- a system that criminalizes poverty, mental health issues, and substance use disorder.
Every day as a defender, Tiffany used a holistic approach to work with clients to build stability in their lives. That approach is rooted in her personal experiences with violence, mental health, substance use disorder, and economic insecurity. That approach is one she will bring to the City Council.
Tiffany lives in Astoria and is the proud mom of two rescue dogs, Natalie and Coltrane. An athlete since childhood, she participates in LGBTQIA+ sports leagues and is a diehard sports fan.